World's First All-Rooms-Accessible Hotel to Open in West Virginia on New Year's Day 2022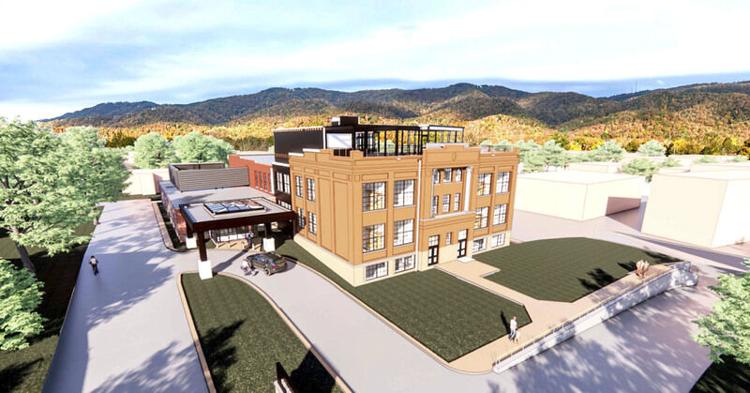 On January 1, 2022, a new boutique hotel will open in White Sulphur Springs, West Virginia featuring 28 guest rooms and two suites. Built inside of what was an abandoned schoolhouse building, it will be named – perhaps unsurprisingly and as a tribute to its past – The Schoolhouse Hotel.
The project is being financed by The Disability Opportunity Fund (DOF), a Community Development Financial Institution (CDFI). By investing in small businesses, affordable housing and commercial real estate projects, CDFIs generate job growth in struggling communities across the United States.
The City of White Sulphur Springs is a community that has faced particular difficulty in recent decades. In 1993, following the coal industry's departure from the area and the subsequent population decline, the city's high school was forced to close its doors. And in 2016, a major flood destroyed homes and businesses and took the lives of 14 people in less than an hour. Many businesses, already struggling due to a weakened local economy, never reopened.
Charles Hammerman, CEO of the Disability Opportunity Fund, said that White Sulphur Springs came to his attention after two area moms called his office, searching for work opportunities for their disabled children. Now, more than 25 years after the city's school shut down, Hammerman's DOF is making a substantial investment in the community. The school-turned-hotel will employ up to 40 people, providing the city with an opportunity to benefit from increased tourism.
In keeping with its focus on the disability market, DOF has committed to making The Schoolhouse Hotel fully accessible. When it opens next year, it will be the world's first hotel where every room is adapted for use by disabled people. Full accessibility, universal design and an accessible booking experience that matches customers to the room that will best meet their needs are priorities that DOF hopes to normalize, and Hammerman said that he hopes his hotel will serve as an example for the lodging industry.