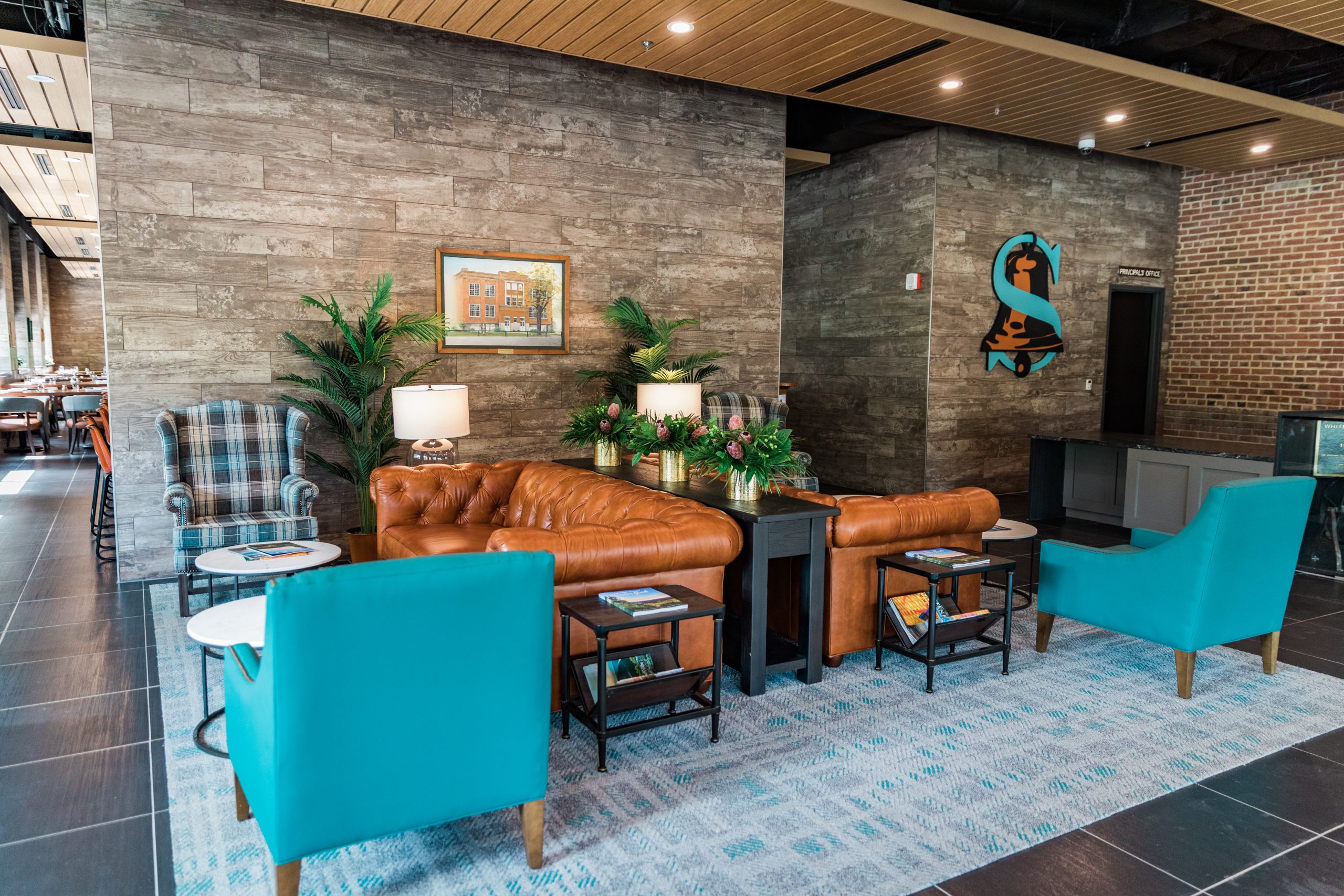 The Schoolhouse Hotel is White Sulphur Springs' first full-service boutique hotel. This exciting project transformed the former historic White Sulphur Springs schoolhouse into a hub for the community and visitors alike. Featuring 30 uniquely appointed guest rooms, an upscale restaurant/grill, a rooftop bar, and a flexible ballroom space perfect for weddings, conferences and so much more. The Schoolhouse Hotel showcases the best in West Virginia hospitality and lodging in a completely inclusive atmosphere.
The Schoolhouse Hotel is unlike any other, with 30 thoughtfully-designed rooms featuring special nods to the historic building's schoolhouse past. Our hotel is the world's first fully accessible property, in which every room and public space exceeds ADA standards and showcases first-of-its-kind design choices to provide comfort and access for all.
Book your Special
Day with Us!
Whether it's cocktails after rehearsal dinner on our The Rooftop, or a sit-down dinner of filet and lobster followed by a 7-piece band in our ballroom, a Schoolhouse Hotel wedding is designed to make your special day one filled with joy and happiness. To learn more click below!
The Schoolhouse Hotel's cornerstone goes all the way back to 1912. Fast-forward over 100 years later and this iconic building in White Sulphur Springs, West Virginia is now a boutique hotel unlike any other. Step inside and learn more and the the storied history of this wonderful building, and the people that went here.