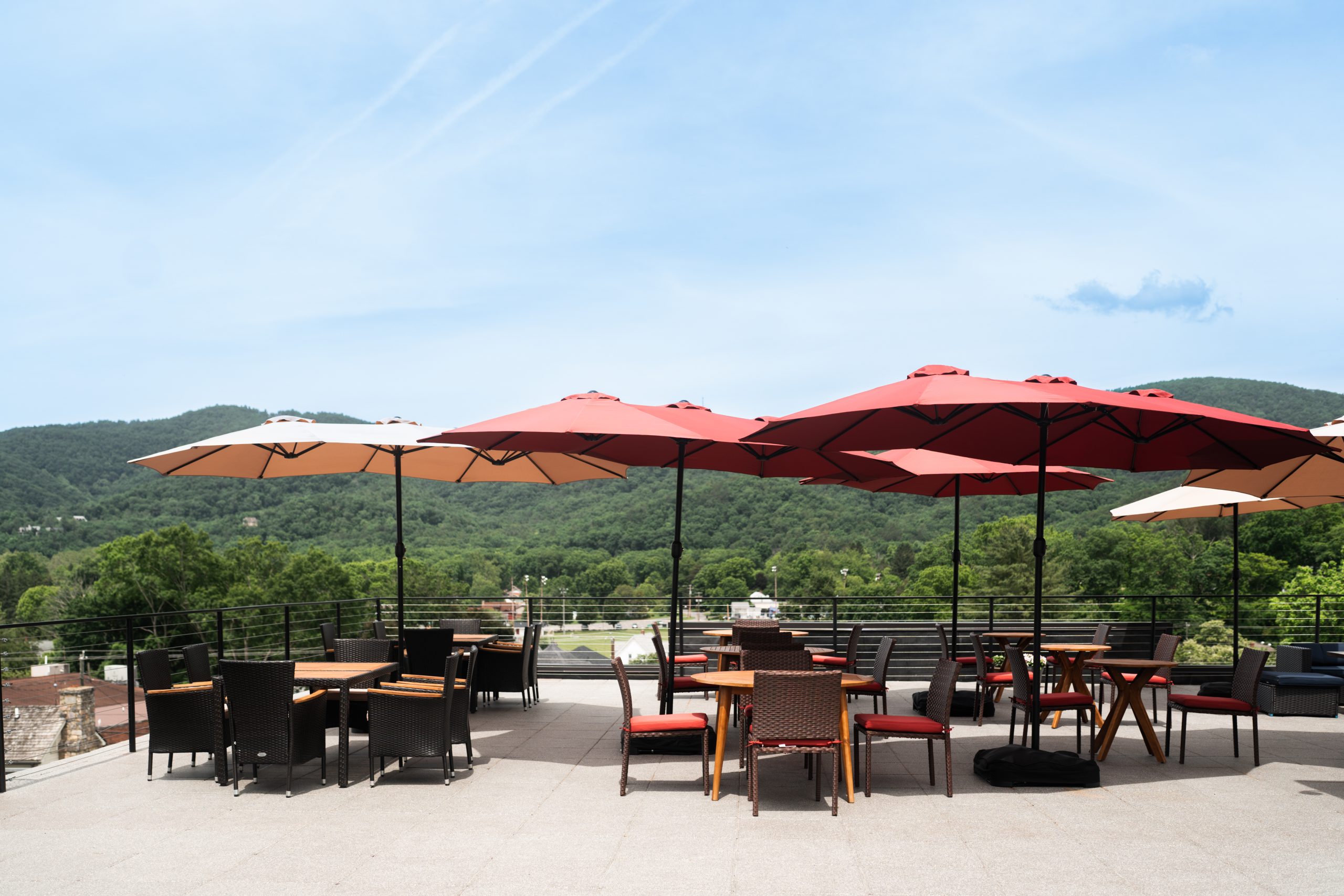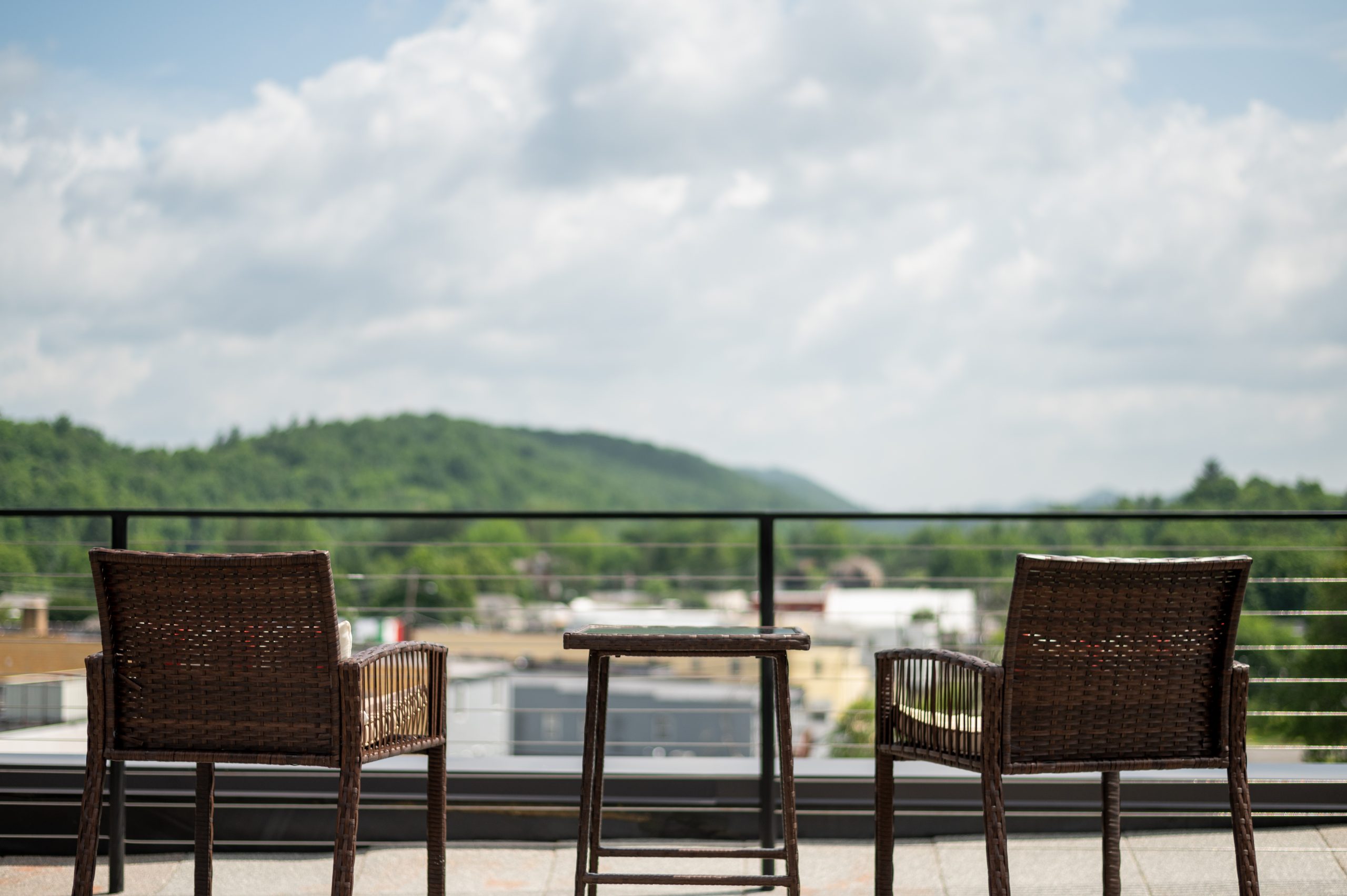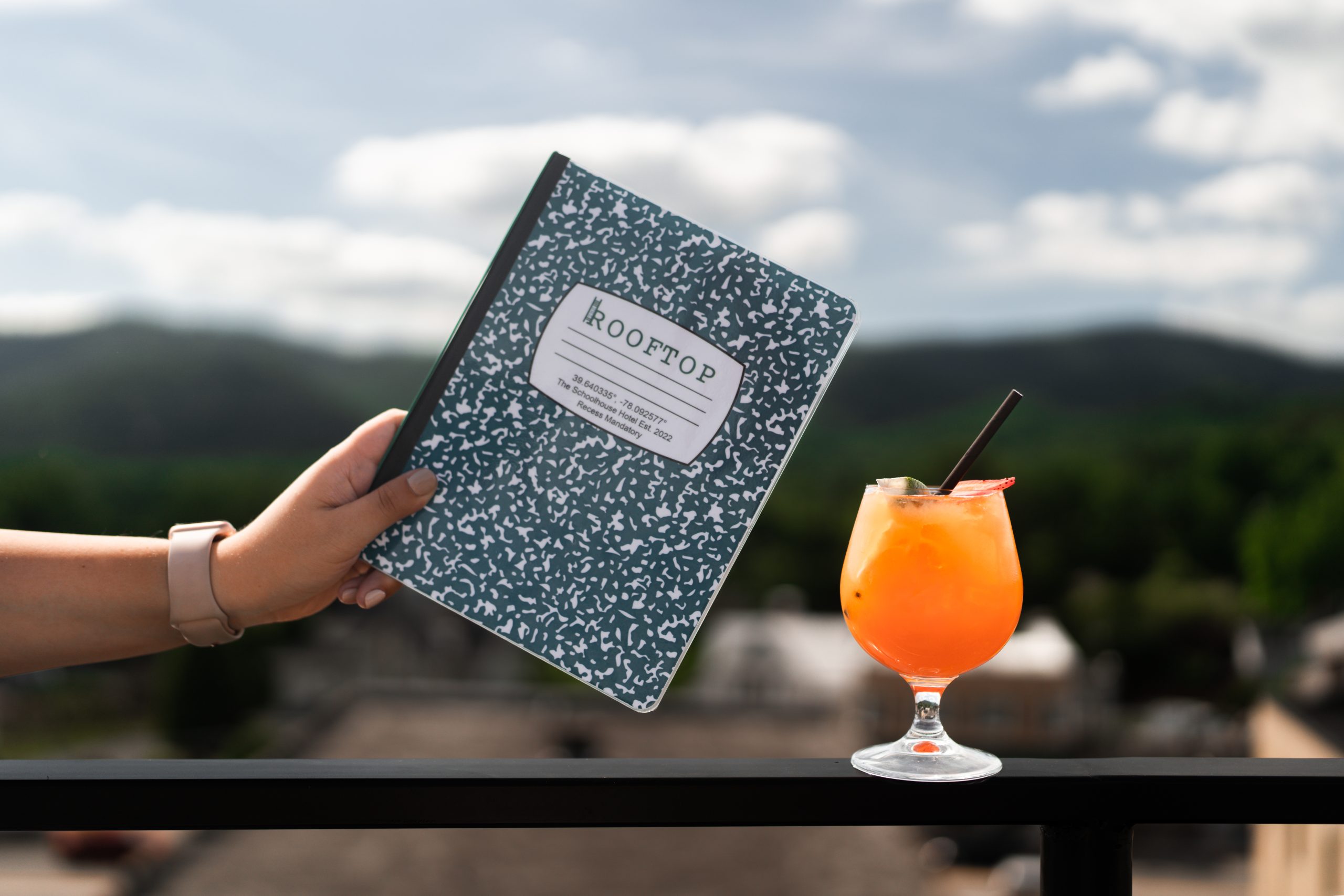 The Rooftop at The Schoolhouse Hotel is the hippest place to hang out in town. As the only rooftop action in White Sulphur Springs, The Rooftop offers exciting handcrafted cocktails, delicious wines, and a small plates menu with a variety of options. With views over the city, as well as the surrounding mountains, The Rooftop can accommodate up to 80 people and provide comfortable outdoor seating areas including sofas, highboys, and tables. It is the perfect place to grab a couple drinks after work, or a snack with friends while enjoying the views over our hometown! See you at the top of the class!
Hours of Operation:
Monday - Thursday: 4:00 pm - 10:00 pm
Friday: 4:00 pm - 11:00 pm
Saturday: 3:00 pm - 11:00 pm
Sunday: 3:00 pm - 10:00 pm

Food service ends at 9 pm, daily.
HAPPY HOUR EVERY DAY FROM 4:00 PM - 6:00 PM!