USA Today names The Schoolhouse Hotel one of The 12 most anticipated new family hotels opening in 2022!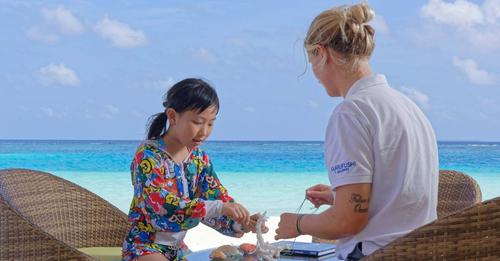 Thanks to its newest national park, West Virginia is trending as one of the best places to go with kids in 2022. But no conversation about the Mountain State would be complete without mentioning The Schoolhouse Hotel, a converted turn-of-the-century high school that's now a boutique hotel with fun nods to its storied past. The schoolhouse theme is particularly apparent in the hotel's spacious accommodations, which include an adjoining room option that can host a family of 10.
SCHOOL'S OUT: The best summer vacation ideas for families
Other highlights include the Varsity Club restaurant (approved for picky eaters) and rooftop lounge, with cozy seating arrangements to play games, have snacks and savor views of the mountains and city of White Sulphur Springs. Although the hotel is on the smaller side (with only 30 rooms), it packs a punch with its family-friendly design and downtown location. Attractions like Sugar Bear's Fun Shop, a park with a swimming pool and sports courts and the Greenbrier River Trail are just a short walk away.