Conde Nast names The Schoolhouse Hotel and West Virginia top 22 places to visit in 2022!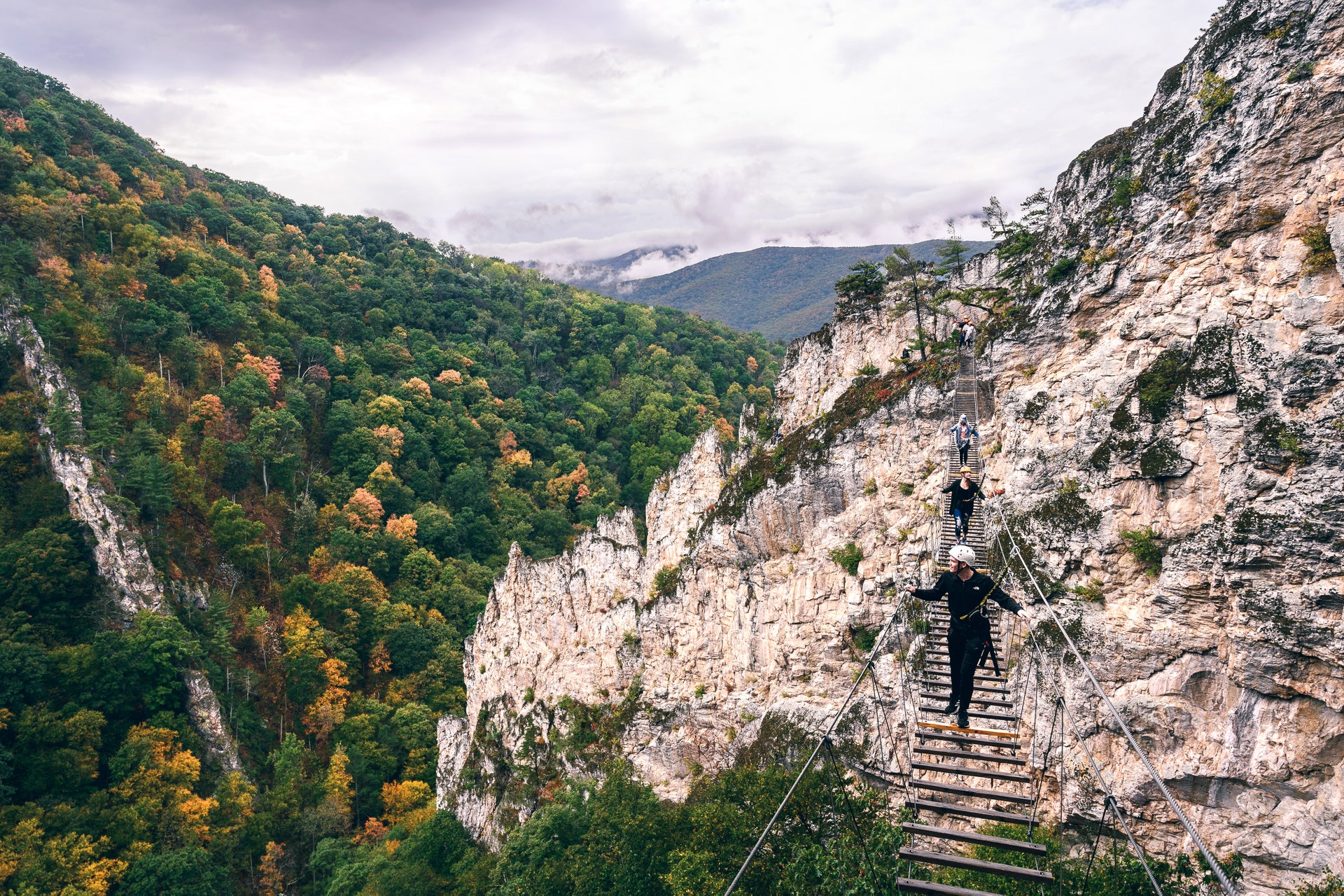 Our collective obsession with the outdoors this past year turned out to be fortuitous timing for West Virginia: Last December's $2.3 trillion stimulus package redesignated the New River Gorge as America's newest—and the state's first—national park and preserve in an effort to promote tourism. Comprising some 73,000 acres, the park features 1,000-foot-high sandstone cliffs for climbing, 53 miles of river for whitewater rafting, and the iconic New River Gorge Bridge, which you can traverse on a guided trek across its 24-inch-wide catwalk.
But it's not just national parks that benefited: West Virginia state parks are on track to hit a record 10 million visitors this year, and lawmakers approved $42 million in budget surplus for infrastructure improvements, including 20 new cabins at Coopers Rock State Forest and 25 new tree house cabins at Beech Fork State Park. Meanwhile, the new Elk River Rail Trail in central West Virginia is transforming an old railroad line once used to transport coal into a hiking and biking path that, at an eventual 74 miles, will be one of the longest trails east of the Mississippi.
If you need a little more comfort during your stay, the Hotel Morgan recently reopened in Morgantown. The space dates back to 1925 and has hosted the likes of Harry Truman and Eleanor Roosevelt. Next up is the new Schoolhouse Hotel in White Sulphur Springs, which will open in the town's 1912 high school building. Financed by the Disability Opportunity Fund, the boutique property is being hailed as the world's first fully accessible hotel, with each of the 30 rooms and suites designed to accommodate wheelchair users. —N.D.